SWO Angel's Holiday Party
December 20, 2019
By: Dennis Ensing
Our annual Holiday social was festive and bright at Highland Country Club again this year. About 20 members, some accompanied by spouses or partners, came together for a cocktail party in Highland's comfortable corner Library room. Warmed by a glowing fireplace, the winter wonderland was a perfect setting for thinking about Christmas and the upcoming holidays.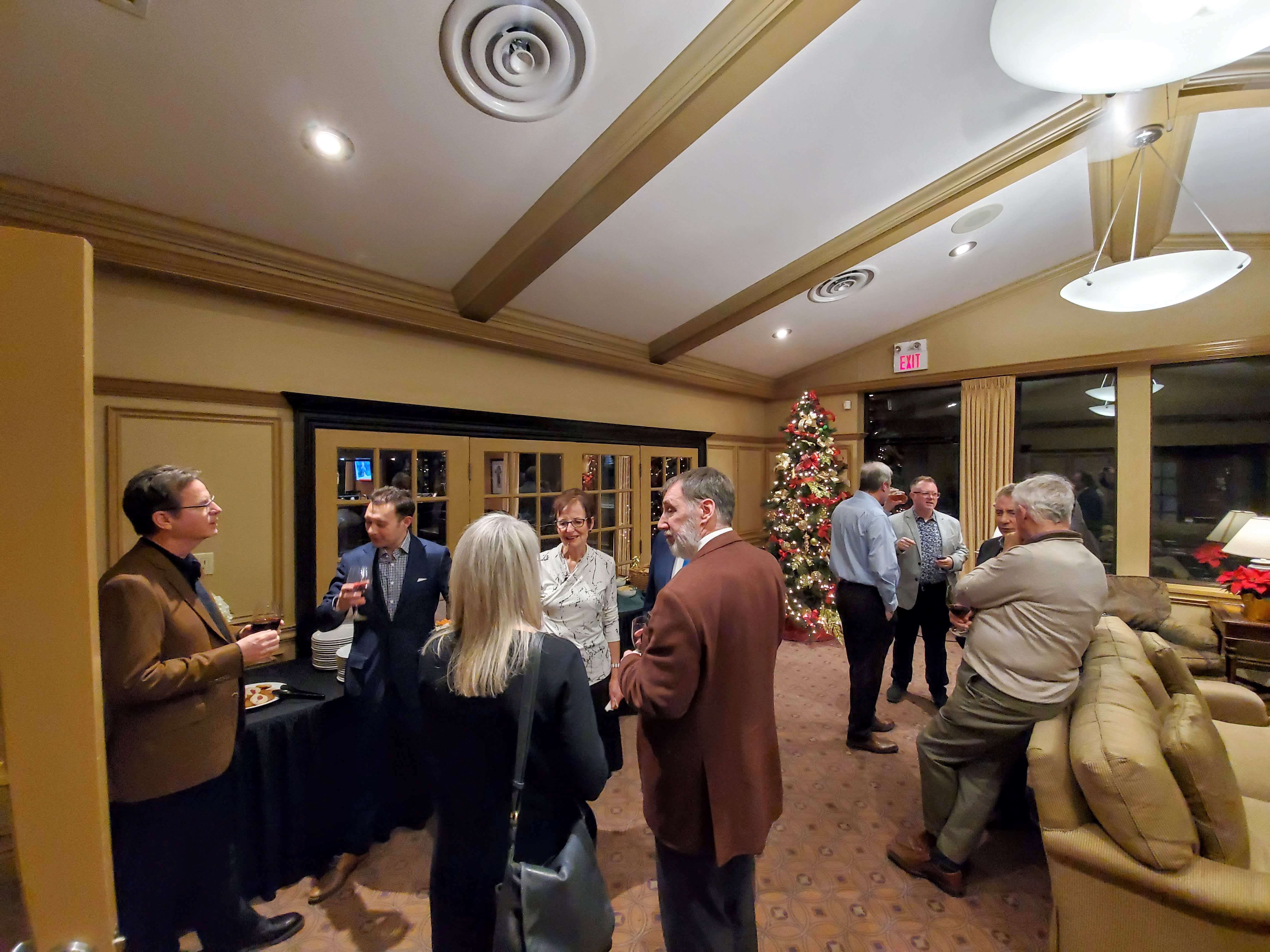 Board members received some Equation Angels swag, including the bright socks modelled in the picture by Carmen Gicante. 2019 was highlighted by our launch of this joint venture with partners GTAN and Angel One, together one of Canada's largest Angel groups.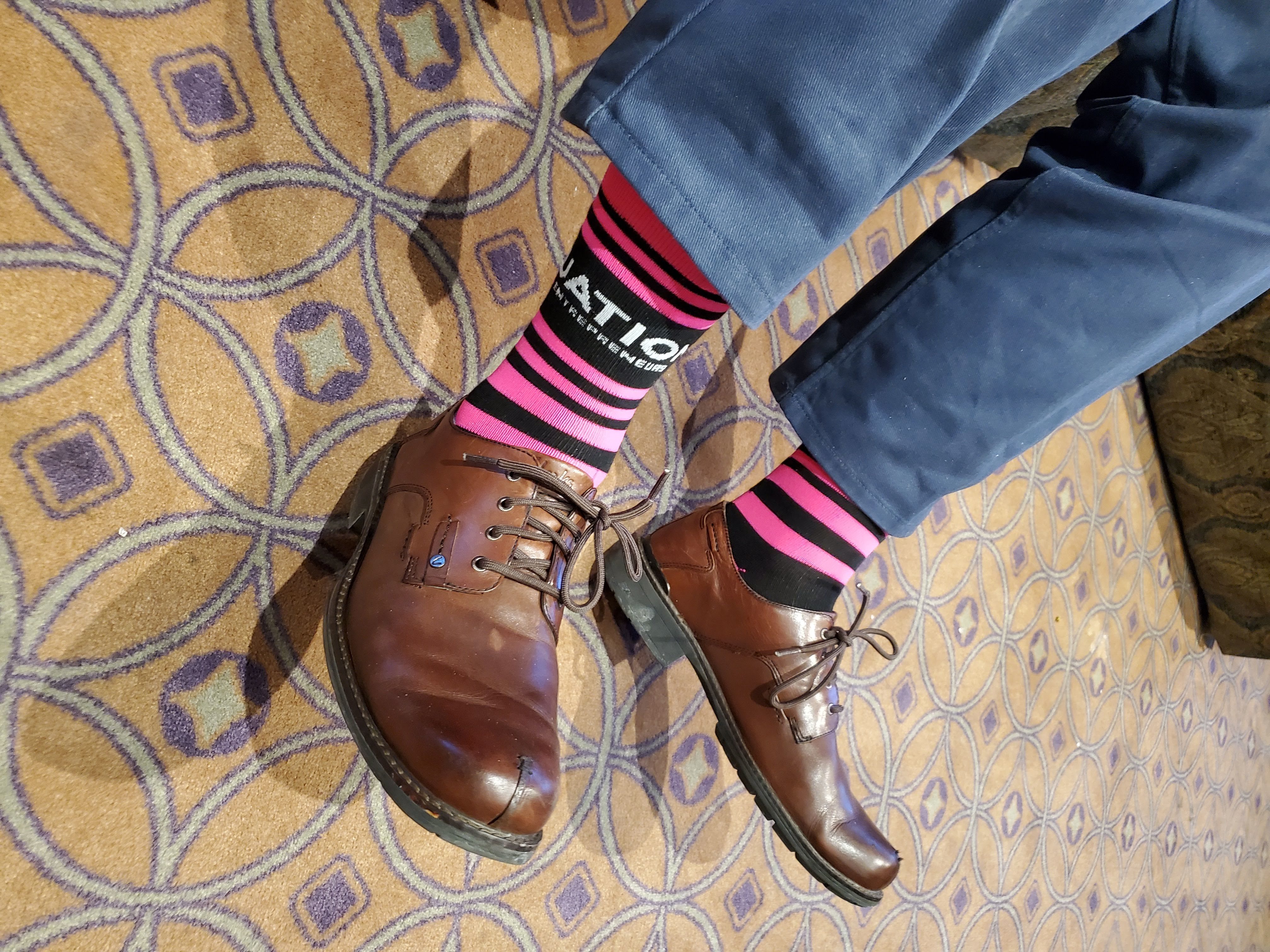 We wish all of our members, ventures, sponsors, and other ecosystem partners peace and joy in this upcoming holiday season and a Happy New Year!