SWO Angels Current Investment Portfolio
Arbutus Medical Arbutus Medical makes surgery safer for everyone by developing and delivering affordable, user-centered devices. They're driven to make surgery safer in low-resource settings by addressing real clinical needs with affordable, world-class medical technology.
Led by a team of engineers, clinicians, and experienced social entrepreneurs, Arbutus Medical aims to become the leading provider of surgical technology across the developing world.
---

Aterica Digital Health is a consumer-focused digital health company that develops health measurement, monitoring, and diagnostic products to enable individuals and families to actively manage their health on their own terms. Aterica's flagship product is the Veta™ which connects loved ones and caregivers to people living with life-threatening allergies, resulting in increased freedom, security and confidence for everyone involved. The Veta system includes:
Veta smart case, which holds your EpiPen®
Veta app, running on iPhone®, iPad®, iPod touch® and Android™ mobile devices, connecting to your support networks through the cloud.
---

Backyard Media Inc. is a data-driven video company that produces and syndicates snackable content and captivating storytelling for social media and websites. Their tales, underknown stories and unbelievable facts have been watched by over 600 million people on social. They also provide storytelling, native advertising and production services to media companies and brands.
---

ChatterHigh is a web platform that allows higher education, government and employers to provide vetted content into a learning resource for use in high school classrooms. The platform allows students to explore resources to help them make more meaningful career decisions.
---

Clearpath Robotics – Kitchener Ontario, a global leader in unmanned vehicle robotics for research and development, is dedicated to automating the world's dullest, dirtiest, and deadliest jobs. They serve robotics leaders in over 30 countries worldwide in academic, corporate, industrial, and military environments. Recognizing the value of future innovation, Clearpath Robotics established Partnerbot, a grant program to support university robotics research teams, internationally. Clearpath Robotics provides robust robotic vehicles and autonomous solutions that are engineered for performance, designed for customization, and built for open source.
---

ColdBlock™ Digestion shortens the sample digestion process to just minutes, versus hours with conventional methods for customers in mining, metal & alloys, agriculture and more.
---

Demeure is pursuing the most valuable consumer in the market: the homeowner who travels. With our patent pending platform, they've got the $100 billion market in their sights! Our Marketplace has been designed as a sharing economy community. This is the only place property owners need to go for premium guests and their own travel…and because they do, it makes it the best place for travelers to tap into the best deals on the web.
---
Expertfile is the leading provider of content marketing software used by organizations to manage their experts and thought leaders. Marketing departments and agencies use our platform to publish, promote and measure their expert content to engage business prospects, media and conference organizers. We help organizations deliver increased market visibility, create better first impressions, and generate new business. Our clients include market leaders such as Deloitte, KPMG, The Conference Board, Constant Contact, Dentons Law, Cleveland Clinic, Canadian Corporate Counsel Association, and Kelly Services.
---

FIIX is a leading provider of cloud-based EAM/CMMS solutions to businesses of all size all over the world and in 10 languages. Over 20,000 businesses and individual users worldwide have already experienced how FIIX CMMS efficiently handles corrective, preventive, condition-based and scheduled maintenance for equipment and assets. It solves the challenges of securely capturing, accessing, sharing and backing up critical maintenance data and know-how. FIIX CMMS is a full-featured maintenance management package that reduces the total cost of ownership of equipment assets and facilities, and increases productivity through its simple and innovative tool-set. Our solution is portable and is available from any internet-enabled computing device – from desktops to tablets to smart phones.
---

FreePoint Technologies has developed a suite of low cost, patent pending products and services that collect, measure store, analyze and report manufacturing plant performance data on a machine by machine basis in real time. FreePoint presents timely, actionable information to relevant plant personnel which results in immediate asset and productivity performance. A Freepoint implementation is fast, seamless and complements existing plant floor IT infrastructure. FreePoint solutions are highly scalable and flexible with subscription offerings that address the needs of small and large scale manufacturers.
---

KFL Investment Management Inc. employs pattern analysis and machine intelligence technologies to find important patterns in financial data that are too subtle for others to find but non-random enough to be profitable.
---

LoanConnect is Canada's search engine for private loans. They pride themselves on being the first online agency to provide Canadians with access to instant approval credit from a number of providers. Their safe and secure systems and technology put the consumer first and enable them to get the best financial help.
---

Magor develops and markets visual collaboration software for a world that increasingly rewards those who can bring together the right people and information at the right time. Magor builds strategic partnerships with communication service providers and vertical solutions integrators to deliver private and public cloud services globally.
---

My Digital Shield (MDS) is focused on bringing the best of high-end enterprise security to the small businesses at a very affordable price. MDS removes the complexity of Fortune 500 security systems with its patented simple configuration engine that learns and automatically configures and tunes industry leading Unified Threat Management security components based on a simple profile. All the inspection and intelligence is being performed in the cloud, removing the bottleneck of traditional premise based security products. Simplicity, performance, and affordable monthly subscription, MDS allows any business to be just as secure as the big companies.
---
Oreka Solutions harnesses the power of insects to make our food healthier and agriculture more sustainable. They breed and rear their Black Soldier Flies to optimize essential nutrients and healthy fats, and then capture this goodness to make Protein+, a natural superfood for poultry, fish, swine & ruminants. Even with only small amounts of Protein+, animals are significantly healthier, grow faster and require less medication.
---

Plum's SaaS hiring solution is Moneyball for hiring. The traditional hiring process is incredibly biased and inaccurate at predicting success with 89% of failed hires being due to attitude, not skill. Before the resume, Plum's cutting-edge behavioral science quantifies a job candidate's attitude at the very beginning of the hiring process. Employers are able to quickly and affordable focus on the top 5%-10% of their applicant pool that are the best fit for their unique role and company culture. Plum has over 70 paying employers (15% are annual licenses with 99% renewal rate) with 1,200 new hires and 25,000 job seekers through their platform.
---

Powernoodle is a decision-making platform used by businesses like Deloitte, Major League Baseball, Enercare, Omnicom Global, and large financial institutions. Powernoodle brings more of the right people to the decision process, minimizes the barriers to ignite focused debate, and embeds process structure to untangle the wiring of the human brain.
---

Sensory Technologies is a privately held Canadian corporation that, since 2010, has created and delivered a new clinical service model that treats and manages high acuity patients outside of the hospital, resulting in lowered costs, increased capacity, and improved patient care. With development, sales, and support offices located in London, Toronto, Eastern Europe, Philadelphia, and offices opening in the UK and France to support new customers, Sensory Technologies is ideally positioned to support private and government clients in regions of need. Through our SaaS-based service delivery model called eShift, Sensory Technologies drives excellence in complex-care pediatrics, hospice/palliative care, and chronic illness management using hybrid virtual care teams.
---

QuickSilk is "the simplest, most affordable and secure content management system (CMS)". The major differentiator is that they do not compromise security for simplicity. Non-technical users have the ability to securely build and update fully responsive websites and portals in minutes.
---

Race Roster: It all started with a phone call. Our Founders were busy organizing a local road race for their community and grew frustrated with the lack of choice and customization on their online event page. When they decided to build a better solution Race Roster was born. Our passionate team is dedicated to building software that empowers a community to gather, move and fundraise. Endurance events transform lives and we want to transform the way they are organized.
---
A Canadian company based in London, Ontario, Renix has developed new technology to purify many of the materials we use every day, from the food we eat and the beverages we drink, to the water we release into our environment. Renix is commercializing the world's first steady-state ion exchange system: Uninterrupted Ion Exchange (UIX). The Renix UIX technology is used for separation and purification processes in industries such as food and beverage, industrial water treatment, mining, bio-agriculture and biofuels, and other specialty chemicals.
---

SmartTones Media was founded with one goal in mind – connecting broadcast media to mobile. They believe advertising should excite audiences and this happens when you combine context with precision targeting. Breaking down the old one directional, non-responsive broadcast model creates a new dynamic way of interacting with audiences. With SmartTones, advertisers and content creators can reach audiences through their mobile devices used as a second screen when watching TV.
---

Textbooks for Change ("T4C") is a for-profit social enterprise and top-rated B Corp that collects and repurposes used textbooks. We improve the educational landscape for students around the world, while earning an attractive return for our shareholders. 50% of collected textbooks are donated to partner African universities, 20% are resold online to local students at affordable prices (providing the revenue to fund our operations) and the 30% remaining (unusable) books are recycled efficiently.
---

This venture developed a method of training the neck that is consistent with the science on how to prevent concussion. Before the patented TopSpin360 training method that increases static and dynamic neck strength, the most common way to strengthen your neck was with a device called the 4-way neck machine. This method, however, only trains the muscles to generate force by pushing against a static resistance at a slow contraction speed. Just as you cannot effectively train for the 100m dash by running multiple marathons, you cannot effectively prepare your neck to absorb sudden concussive blows by slowly pushing against a heavy weight stack in a single direction.
---
The Triage app can instantly detect skin cancer and other skin problems. They use deep learning, a type of artificial intelligence inspired by the human brain, to perform skin exams with dermatologist-level accuracy. Their goal is to save lives by making skin cancer screening universally accessible. 1 in 3 cancer diagnoses in the United States is for skin cancer and 1 in 5 Americans will develop skin cancer in their lifetime.
---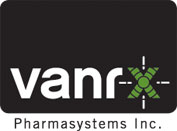 State of the Art Sterile Filling . Vanrx's line of aseptic filling workcells use innovative technology to meet the requirements of your pharmaceutical products. Our systems deliver the highest level of aseptic assurance in the industry.
---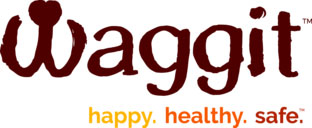 What if there was a way to give our beloved pups a voice, to actually know what was going on with them at any given time (without feeling the need to run to the vet if anything seemed "off"). What if there was a way to diagnose chronic conditions early, helping elongate or even save a dog's life. And what if there was a way to proactively monitor ALL aspects of a dog's health and well being, with ONE SIMPLE TOOL – and be able to deepen that human/dog bond in the process! With this motivation, Waggit was born…a true life-changing smart wearable for dogs that goes far beyond just activity or location tracking, and provides key indicators to potential health issues early, improving and possibly extending the life of your dog!