November Investor Meeting Highlights
November 21, 2019
By: Dennis Ensing
This morning with the leaves off the trees (and many of us still behind in raking them up!) we gathered at The Highland Country Club, with its green backdrop, for our monthly Investor Meeting.
The core purpose of these monthly meetings is to offer our members a curated pipeline of investment opportunities. Snapshots of the three ventures selected this month are included below.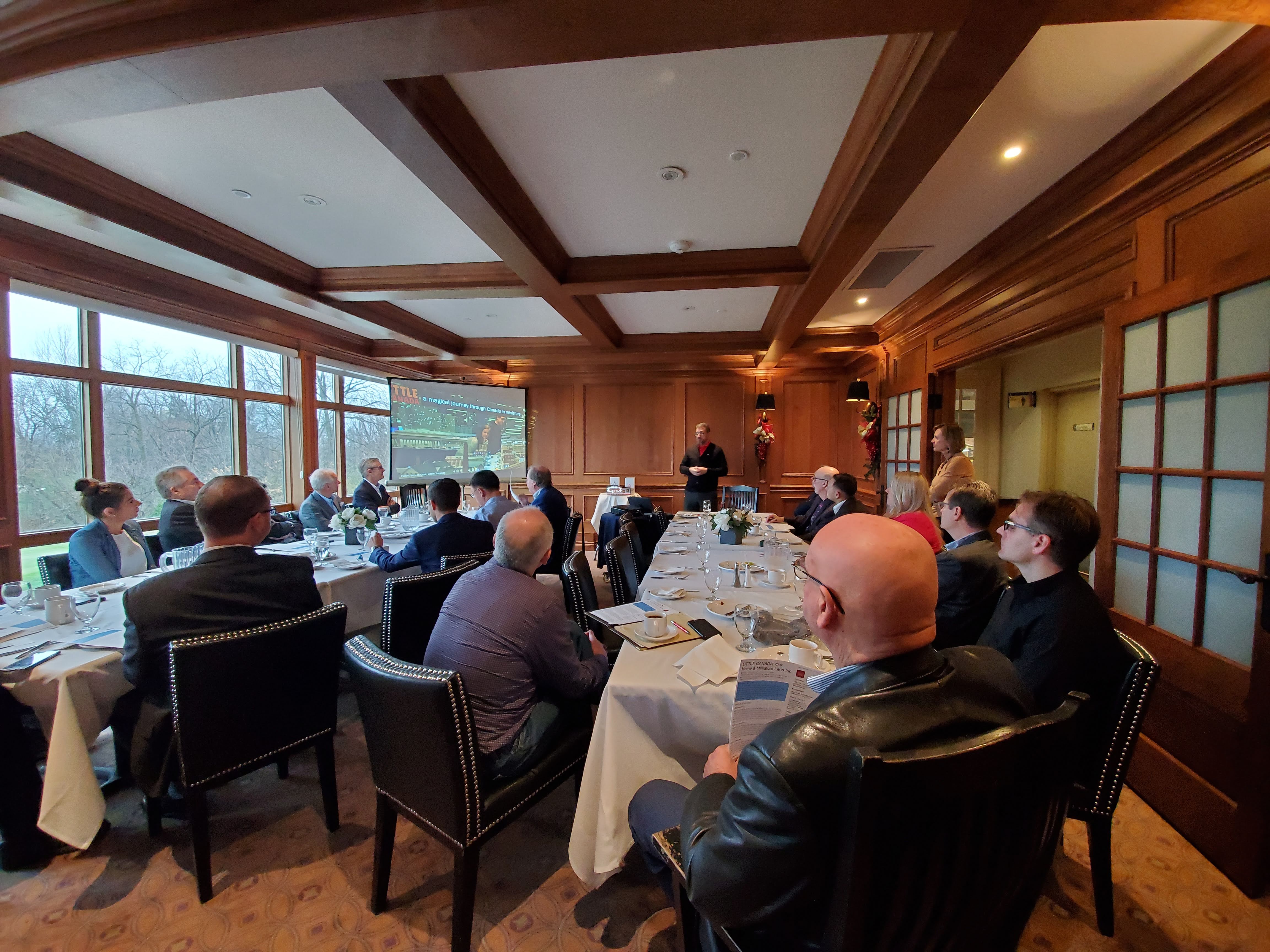 November Presenting Companies:
Blockable: Enterprises spend $3B/yr verifying hires. They have developed a technology to disrupt and expand this market, by eliminating third parties. Blockable takes source verified credentials and create a digital, tamper-proof copy that is INSTANTLY available to employers directly from the user. Deeper Dive: December 3.
Little Canada is Toronto's next big attraction, an astonishing, magical journey of discovery through Canada in miniature scale. Vast, animated and immersive, LiTTLE CANADA celebrates the country's natural beauty and cultural diversity through life-life landscapes, cityscapes and stories. the attraction will serve Toronto's large resident population, and the high growth tourism and events market with a highly unique and compelling offer. Deeper Dive: December 4.
Synergy Disc is a London-based company dedicated to designing and commercializing the next generation spinal artificial disc replacement. SDRi's technology is the only world-wide artificial spinal disc implant which combines movement with alignment correction in the neck. Deeper Dive: December 5.
Earlier in the week they also presented to members of our Equation Angels partners. All interested Equation investor members are now assembling around the scheduled Deeper Dives noted to coordinate due diligence and possible syndicated investment. Details of location and dial-in can be provided separately on request.
Investment Update:
Recent presenting ventures:
TectaPDS – closing imminently; room still available
CleanSlateUV – closing within 2 weeks; has $1.5 million committed with room still available
VeloGuide – round still open; $50k committed from local sources
Labscubed – $1 million closed Oct 31
Vena Medical – US$4.5 million closed Nov 5
Event Update:
Our next Investor Meeting is scheduled for 7:30 am on Thursday January 23. Also, the Events Calendar on our website includes upcoming education opportunities offered by our Equation Partners. Please let me know if you are an accredited investor and would like to an invitation to any of these events.