December 14, 2018
Angel Investors Ontario
(AIO) held their Annual General Meeting and annual Holiday Networking Reception this week in Toronto at the Fairmont Royal York. As I wrote about
separately
, they also arranged for complementary VIP passes to the Toronto Global Forum, which is otherwise an invitation-only event.
Read More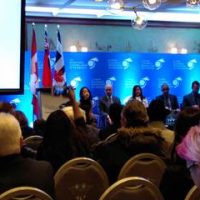 December 13, 2018
This week I participated, on a selective basis, in the
Toronto Global Forum's
2018 conference (The Forum). The Forum is an organization that fosters dialogue on national and global issues, held under the auspices of the International Economic Forum of the Americas (IEFA). IEFA organizes these annual summits to bring together heads of states, central bank governors, ministers and global economic decision makers. The Forum also offers exclusive opportunities for business meetings aimed at promoting partnerships among major Canadian and international corporations.
Read More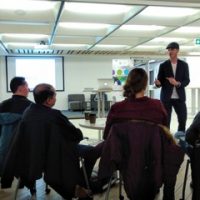 December 11, 2018
Despite the season's first significant snowfall and very difficult driving conditions, about 100 people gathered on a wintery Thursday evening to hear from James Kelly, founder of
FaithTech
. His talk "Bridging the Gap Between Faith and Technology" was held at
Voices.com
, one of London's companies on this year's Deloitte Canadian Technology Fast 50 list. Deloitte also listed the London-based companies Diply and Arcane Digital and SWO Angels' investee Race Roster.
Read More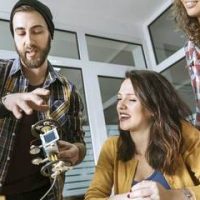 December 4, 2018
In addition to my role as CEO of SWO Angels, I work as a Scale Growth Coach with the MaRS Discovery District in Toronto. The ventures I work with are in our Enterprise sector team and we work towards scaling their growth. Scaling ventures have over $5 million revenue, significant market traction and are experiencing high rates of annual revenue growth.
Read More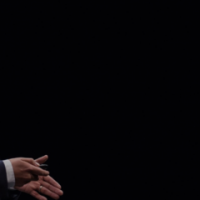 November 29, 2018
At our annual Peerscale CEO retreat this past June; we had one keynote speaker whose talk I continue to reflect. Shawn Kanungo, spoke to us on the disruption that has become so evident in our world – his talk was titled "0 to 100 Digital Transformation".
Read More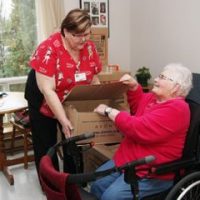 November 29, 2018
Southwestern Ontario's regional health care administrator says a mobile app that connects nurses with in-home personal support workers in real time has cut emergency room visits by half – and the agency is looking for other patient populations to use the software. New data from the South West Local Health Integration Network (
LHIN
) – the provincial super-agency that allocates health care dollars in much of Southwestern Ontario from Lake Erie to Tobermory – said the iPhone app has reduced emergency room visits by 50 per cent and hospital re-admission rates by 42 per cent among home care patients with chronic obstructive pulmonary disease (COPD).
Read More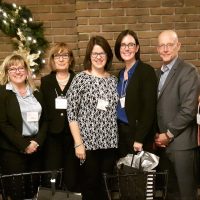 November 27, 2018
Recently I was asked to participate on a leadership panel at the monthly meeting of the West Toronto chapter of the Human Resources Professionals Association. The panel discussion followed dinner and a keynote from Lisa Mitchell, Principal of Green Apple Consulting: "HR as Coach: Influencing in a Sea of Change" and hosted by the Weston Golf & Country Club.
Read More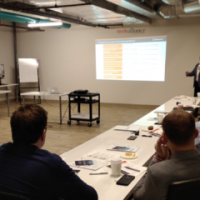 November 22, 2018
We were in a celebratory mood this morning as we gathered for our second last Investor Meeting of 2018. The snow and cold temperatures certainly set the tone for the upcoming holiday season. But so does the performance of our members' portfolio companies. Notably, last week VanRX was listed #1 on the
2018 Deloitte Canadian Technology Fast 50 list
. We also recapped an active year of investing, with more than $3.7 million invested in 7 companies, and a few financings still left to close before the end of the year.
Read More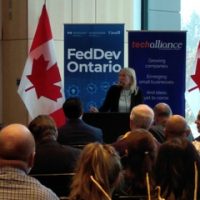 November 20, 2018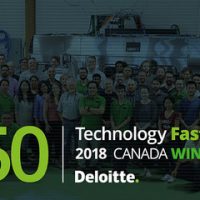 November 15, 2018
VANCOUVER, CANADA — November 15, 2018 — Deloitte, an international financial advisory firm, has named Vanrx Pharmasystems as the fastest growing technology company in Canada on its 2018 Technology Fast 50™ list.
Read More